Are you looking for a fun and easy way to learn french language in a record time?
 Through this blog of mine, I will teach my readers/viewers: reading, writing, listening and speaking in french through videos, images and audio that will help stimulate their imagination and bring out the creativity in them.
Through my blog, you will start memorizing core french words, form sentences, learn to speak french phrases and take part in conversation. My blog will improve your vocabulary, grammar, writing skills, reading skills, listening skills, translation skills and most importantly pronunciation, like no other learning method. I will also give a little information about the french literature, art and culture and also about the prominent french writers.
Beginner or advanced learner, traveller or business professional with a tight schedule? There is something for everyone in my blog.
Often i have heard that the people who learn french experience problems in pronouncing french words correctly even after hearing the voice of a native french speaker. As you all know this problem occurs because native French speakers speak very fast and it is very difficult to catch hold of the pace at which they speak for a person who is just learning french and is from a non french speaking country.
So to solve this problem of French learners I will discuss news, French grammar, French vocabulary, French expressions at a slow pace so that you can understand almost every word and sentence that i speak very clearly. But if due to lack of time, I am not able to speak, then I will take the help of android app: Text to Speech (TTS). I will adjust the voice settings in the app so that you can understand every word and sentence spoken by this app very clearly.
What i do?
1) I teach French to beginners and advanced level students at my place.
2) I teach French online. 
3)I write articles,essays etc.
4) I  translate from French to English and English to French.
5) I create websites,translate them from english to french and french to english.
6) I have also written a bilingual French-English book for children so that they gain a better fluency over the language. I am planning to write many more books to make their language learning journey enjoyable and interesting.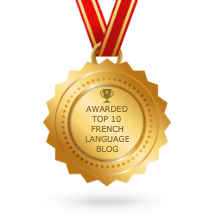 I would like to share this good news with all of you that I am the top author on this wonderful app: Impactall. All my French related content is beautifully organized in Impactall app. Please have a look at the above posts to see what they have written about me.
I request you all to install this app quickly if you want to learn French quickly. This app is available both in app store and play store.
Hurry up! Download this app now. http://www.smarturl.it/impactallapp
To buy my French pre-recorded course for beginners and to have the best online learning experience, Please click on this link https://mentoak.com/courses/french-for-beginners/